One of the gifts that my godmother gave to me for my wedding was a cut-up paper grocery bag from the local commissary, which she had nicely framed. That was because there was a time when the sides of the bags were printed with a well-known slogan: "Navy Wife: The Toughest Job in the Navy." She knew whereof she spoke. Her husband was USNA '59 and I was about to marry a member of the class of '82.
Jane Maury of Mobile, Alabama married a fellow out of the class of '46 and her road was the toughest possible, short of becoming a widow. She married hometown sweetheart and aviator Jeremiah Denton and they had seven children. Nineteen years married, her husband was shot down and captured in 1965. She quickly turned her grief into useful action:
While Jerry was captive and tortured, Jane remained strong in her Catholic faith, prayerfully and steadfastly devoted to the souls on her spiritual radar. Jane worked tirelessly raising their children and became an activist for POW and MIA families. She helped found the National League of Families of Prisoners of War and Missing in Action, credited with contributing to the ultimate release of her husband and numerous other POWs. Jerry was finally released, authored "When Hell Was in Session", retired as Admiral, elected Senator of Alabama, and founded the ADM Jeremiah Denton Foundation, dedicated to keeping America "one nation under God."
Mrs. Denton suffered a heart attack in October, and died on Thanksgiving day. Evidently, she was a marvelous wife, and mother, as her children attest:
Jane's children are living testimony to her vocation as an iconic military wife, mother and patriot. "She was the most faithful, selfless and dedicated wife and mother," says Michael Denton. "She never stopped giving," says William.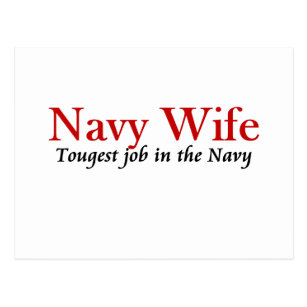 I had the privilege of living near one of the sons while we were stationed in Virginia Beach, and we swam our dogs off his property down the street. With the integration of women into all sort of formerly all-male bastions on the service and the disintegration of families, the grocery bags would never dare honour "the toughest job" in such "archaic" gender terms these days. But it was true. It worked for generations, and it worked for many families I knew who endured with loved ones deployed, captured, and killed. War is a frightful thing, and without the home-fires burning (which requires particular gifts) the force is diminished. Thanks to Heidi for bringing this loss to our attention, and thanks especially for the beautiful care that Jane Denton gave to her family and her sisters who persevered at home.

(11/25/07)